Hybrid Working: Recruitment & Retention
How a Hybrid Model Can Help Businesses Attract and Retain Top Talent
The future of the office has been one of the most talked-about topics over the last two years. As businesses reflect on their experience of the pandemic, and plan their approaches going forwards, many are considering changes to their workplace strategy. At the same time, employers are having to contend with the 'great resignation' and are seeking ways to hold onto their top employees, and to attract the best new talent. Hybrid working has evolved beyond a public health measure and has the potential to aid companies in their recruitment and retention efforts.
One way in which hybrid working can benefit employee retention is through the prevention of burnout. Statistics show that employees who had access to hybrid working during the pandemic were 26% less likely to experience burnout. This was not just due to COVID-19 related factors, but also included workplace and personal factors in general. There is therefore a key connection between patterns of working and long-term employee wellbeing. This has implications for managers and recruiters who are looking for ways to engage top people and retain their best employees. Hybrid working has the potential to help new and existing talent avoid burnout.
---
Over 75% Of the UK Workforce Has Experienced Burnout
---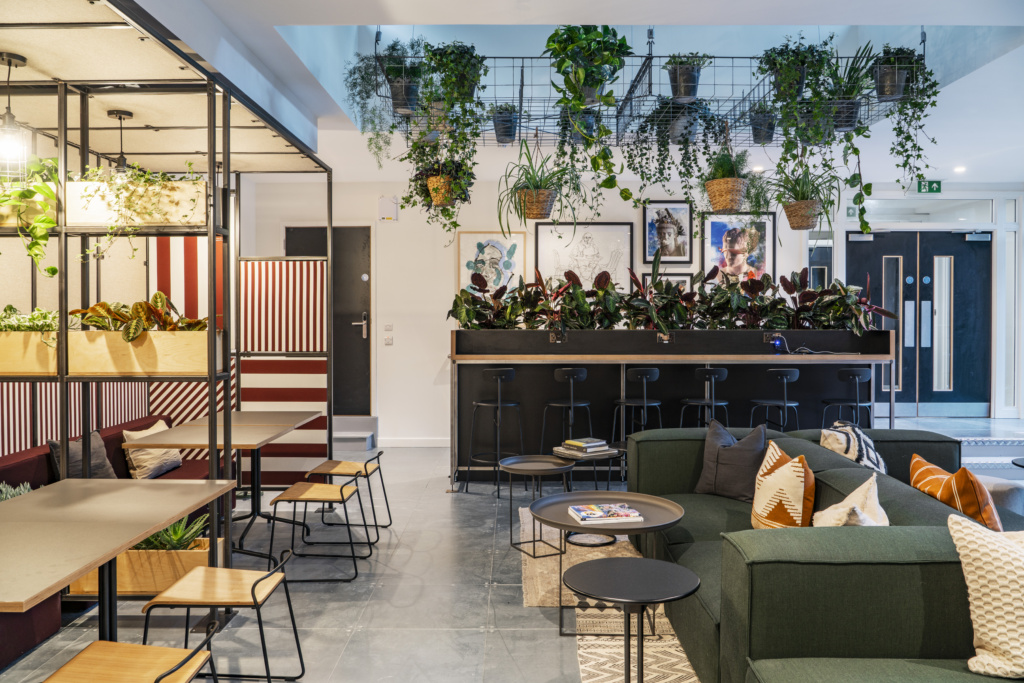 On top of this, the same study found that access to a hybrid working model raised employees' levels of innovation, engagement with work, and organisational commitment. Recruitment and retention can therefore be made even more effective with a hybrid working model. Employees who are more engaged and who feel more connected to their company are more likely to stay with the business in the long run.
It is important to consider these broad trends together with the ways that hybrid working can affect individuals and particular groups of people differently. Younger employees, for example, are more likely to be in favour of hybrid working. However, young people are also more likely to benefit from face-to-face interactions with their colleagues, as this is one of the key ways that young people can learn and progress in their careers. Well over half of UK business leaders believe that young people are likely to struggle with career progression in the absence of at least some office-based work.
Similarly, parents are likely to respond differently to hybrid working. Research shows that men with children show the strongest preference for working from home on Mondays and Fridays specifically. Women with children, in contrast, have a more even preference for coming into the office across the week. Businesses looking to be able to recruit across the widest possible pool of candidates can benefit from a hybrid model that is adaptable to different needs and preferences. Likewise, being able to adapt to employees' needs as they change over time can help businesses hold onto talent.
---
Recognising the Diversity of Needs Within a Business Can Help Shape Inclusive Hybrid Working
---
Office design and hybrid working are closely related. Imago has worked with clients during the pandemic to develop and execute their workplace strategies, including making changes to facilitate hybrid ways of working. Many of the challenges involved in creating an office space that will aid recruitment and retention can be addressed through flexible, forward-thinking design.
In our recent LinkedIn Live seminar, we discussed four examples of office spaces that contribute to an effective hybrid working model. These were informal breakout spaces, high focus working spaces, formal meeting areas, and collaborative working spaces. Each of these elements work together to allow employees to flexibly move in and around the office to suit their particular tasks.
On the one hand, dedicated spaces for social and face-to-face collaboration can act to build and reinforce company cultures and improve satisfaction for those coming into the office. Equally, meeting spaces that are adaptable and inclusive can allow effective communication between those working from home and those in the office on a particular day.
---
Understanding How People Use the Office Is Key to an Effective Hybrid Model
---
In addition to this, Imago has a wealth of experience with flexible designs that can be reconfigured as the needs of the business change and evolve. There is an important role for spaces that can be used for a variety of purposes, as well as for furniture solutions that can be repurposed over time. A workplace that is designed specifically with hybrid working in mind can therefore offer excellent value in the long-run and can allow businesses to respond effectively to change as they grow and develop.
---
We'd Love to Hear From You!
---
Part of Imago's approach is that the team you meet at the start of your office project is the team that will work with you all the way through the design and delivery of the project, including handover and beyond. Our approach is based on years of experience working with clients with different budgets, challenges, and project objectives. If you are interested in continuing the conversation about hybrid working, we'd love to hear from you. Regardless of where you are with your hybrid office project, Imago can add value.
---
Resources used
VoxEU – 'Returning to the Office Will Be Hard'
YouGov – 'Working Remotely: Business Leaders'
YouGov – 'Working Remotely: General Public'
Deloitte – 'The Disconnect Disconnect'